Product Overview
The model 400 decelerator lens system consists of six OHFC copper concentric cylinders each electrically insulated.  The ion beam is decelerated in two stages between the first three lens elements and then refocussed by an einzel lens incorporated into the last three elements. The overall length of the decelerator lens system (model 400-L) is ~3″ (7.6cm). It is also available mounted in a vacuum housing (Model 400) that is 3.25″ (8.25cm) long with 6 MHV feedthroughs. The input and output flanges are 2.75″ conflat. The Decelerator is designed for an optimum energy range from about 1eV to 1 keV. Beams can be decelerated to 1/200 of their original energy without appreciable beam current loss.
For a given final ion beam energy, ion beam currents can be maximized if the ion beam is initially extracted at a higher beam energy before being electrostatically decelerated to lower ion beam energy using the Model 400 decelerator. The final beam current is limited by the space charge limit (see performance chart below).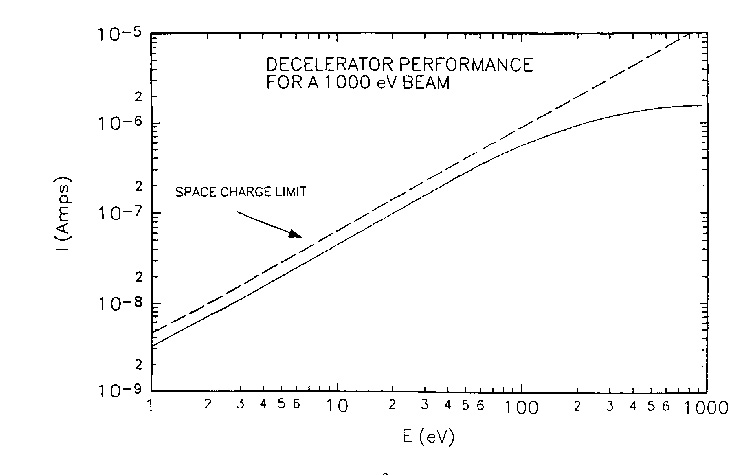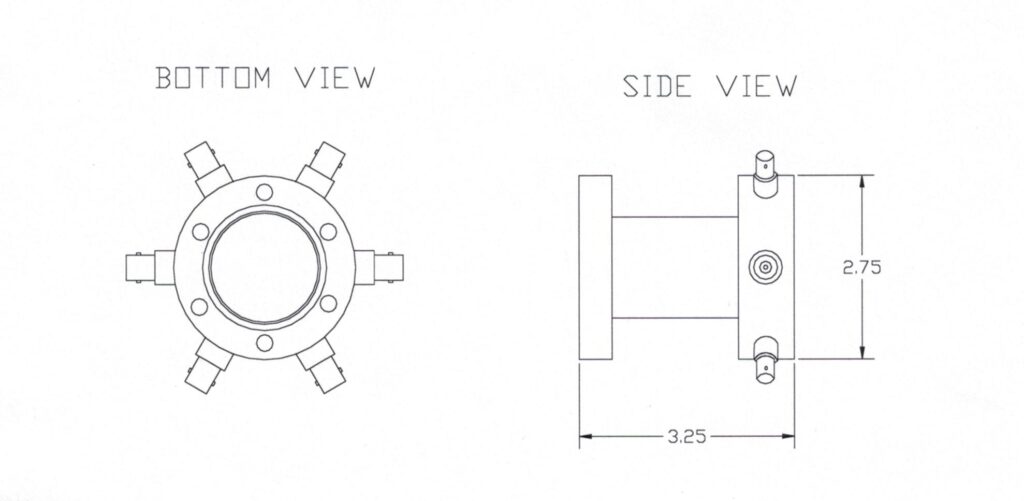 SIMION Geometery files and simulations are available upon request. Please see our contact page for contact information.