About Colutron
In the early 1960's, my Father Lars Wåhlin came to the USA to work at the University of Colorado Physics department to construct an isotope separator for the preparation of charge materials for the University's new Cyclotron. Later in the late sixties he decided there was a market for a smaller version of the separator and started the Colutron Corporation named after the University of Colorado.
Colutron was later renamed to Colutron Research Corporation to reflect research he was doing in atmospheric electricity and cosmology.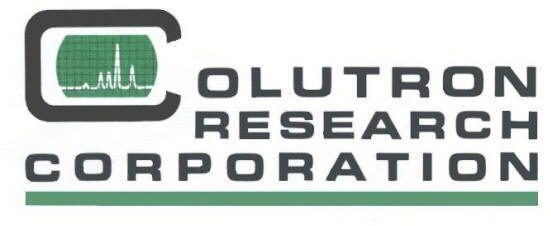 The main product line was an ion gun system that had an ion source, acceleration and focus lens system, velocity filter (Wein type) and ion beam decelerator. The original Colutron ion guns could generate a mass separated ion beam with energies 1eV to 10keV. The ion source, sometimes called a Colutron ion source was of the hot cathode discharge type that had very low energy spread (<1eV) so well suited for low energy ion studies. Colutron was closed in 2013 and my father Lars passed away in 2015. All products originally made by Colutron are now offered and supported through my business, Beam Imaging Solutions.
Dr. Erik Wåhlin, President
Some scientific papers associated with Colutron and the research by Lars Wåhlin can be found here:
Original Products